My guide to the best sustainable swimwear brands on the market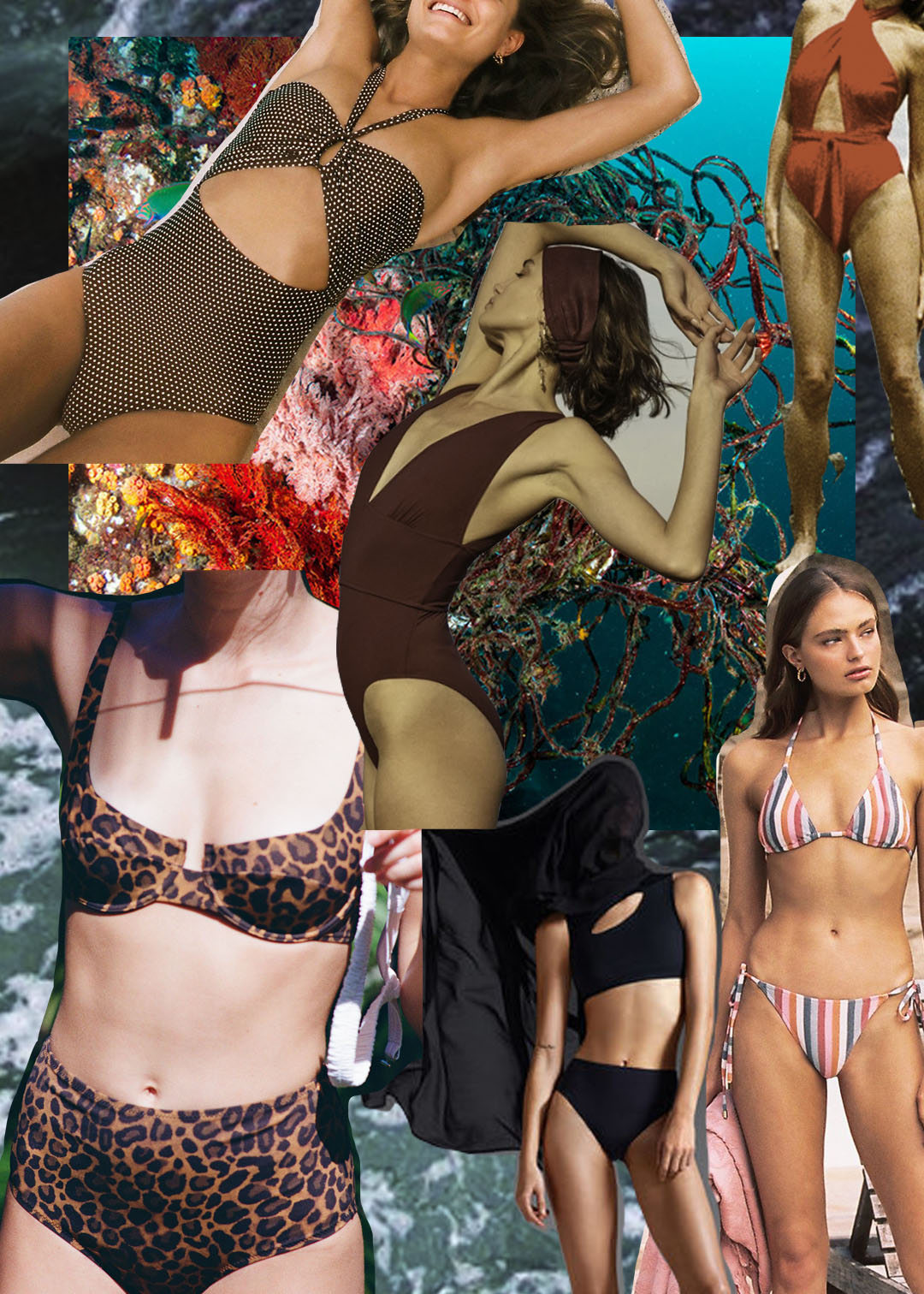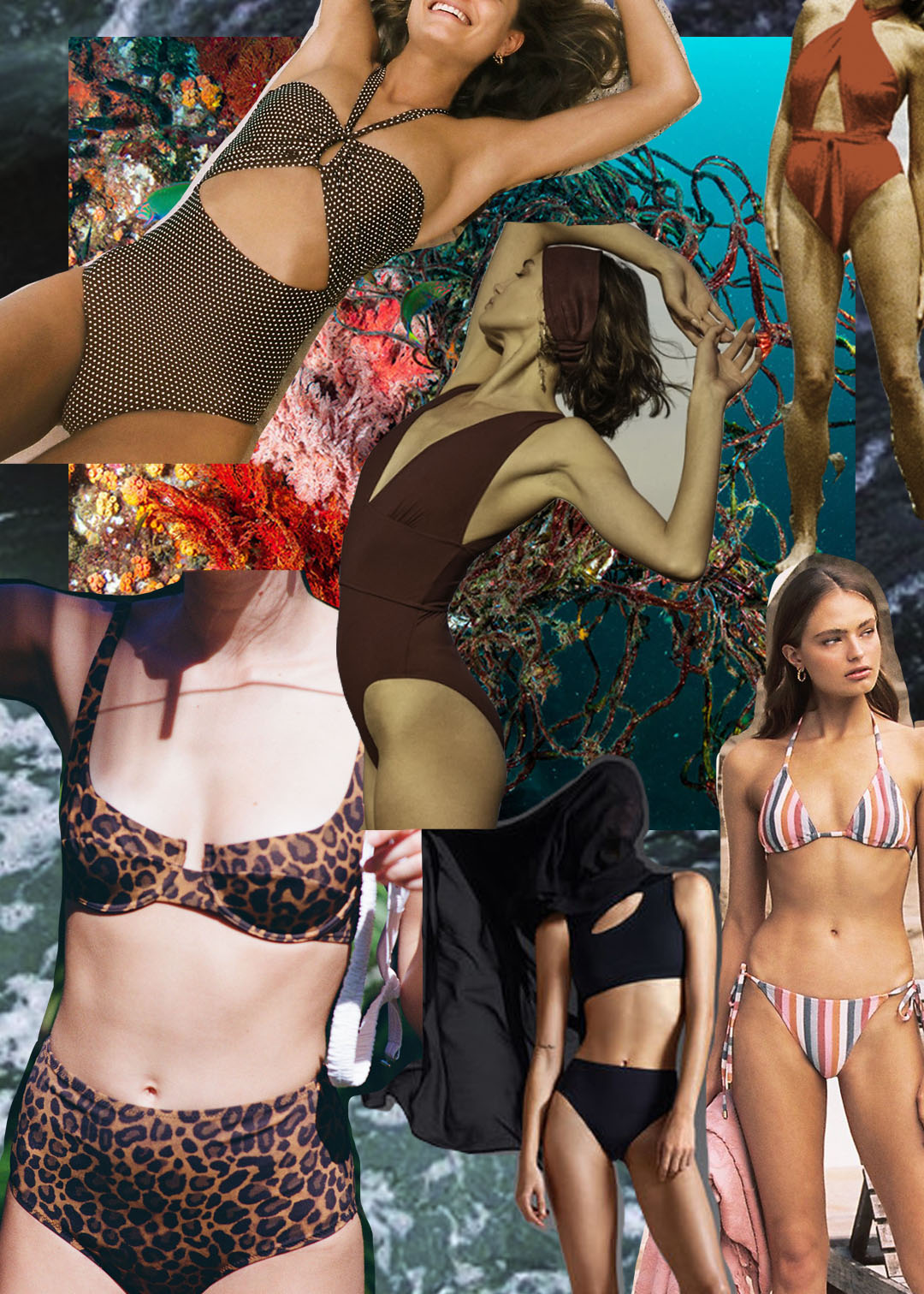 The first post of 2020 is finally here, this year I am planning to do more of them. Especially want to focus more on sustainability, a topic which is so close to my heart.
As I am planning my trip to Tulum and also few other beach holidays, I started to research ethical and eco-conscious swimwear/ beachwear brands on the market, and I am pleasantly surprised! There are so many amazing brands which care about our planet.
SUSTAINABLE DESIGN SHOULD NOT BE A LUXURY, BUT AN AFFORDABLE OPTION FOR EVERYONE
Fisch is eco-innovative label launched in 2017, designed in St. Barths and made in Italy. The entire collection made from ECONYL, which is 100% regenerated nylon fibre crafted from abandoned fishing nets and other types of nylon waste.
The brand focuses on a perfect fit and timeless design, think hand-painted prints, vibrant colours and lots of mix and much options.
San-Francisco-based label Reformation is one of the pioneers of sustainable fashion brands has now a beautiful swimwear range. The collection made of ECONYL, as I mentioned earlier, it's regenerated nylon which made of ocean waste and post-industrial plastic that would otherwise end up in a landfill.
Think fun prints, like florals, tie-dye and of course leopard print.
New York-based label launched in 2000 by designer Mara Hoffman and over the past few years, she has been striving to make it as sustainable as possible. Each collection is made in socially responsible conditions using certified organic and recycled fabrics.
Australian luxury swimwear brand Peony named after the bloom that marks the beginning of summer. All pieces made from recycled and sustainable fabrics that would be all printed fabrics, custom main fabrics and inner linings. Also, they develop their exclusive eco-conscious materials and textile prints in-the house, which proves that sustainability comes hand in hand with luxury.
Think feminine pieces which you can mix and match, with a perfect fit.
British ethical and sustainable swimwear brand Bower launched in 2015, for a traveller who enjoys luxury. All the pieces made from ECONYL, all components sourced in Italy and France and finishing product created in a small, specialised factory in Italy. The brand produces collection in small quantities to minimise waste.
Think swimwear with a focus on now with a nod to the past, and attention to details.
Stay Wild Swim designed and made in London, from ECONYL by co-founders Natalie Glaze and Zanna van Dijk. The duo cares about the ocean deeply, so everything is made of plastic waste, even the tread that pins together this swimsuit made of plastic bottles. They also stock Guppy friend bags to encourage their customers to wash their pieces in them, as Econyl releases microplastic.
Think practical, but the same time stylish pieces that you can move in.
Stocked with Selfridges as part of Bright New Things 2019/2020
Swimwear label Casa Raki launched in 2018 by fashion photographer Josefina Alazraki, inspired by her childhood spent on Uruguayan Coast. All pieces made from ECONYL at a women-owned and operated factory in Portugal, which is also a member of the Ethical Fashion Forum.
Expect minimalistic design, vibrant block colours perfect for mix and match.
Founded in Sydney in 2015, Bondi Born is committed to uncompromising quality, ethics and sustainability, each piece is produced from consciously sourced fabric. Brands ethos is to empower and inspire women on their summer holidays over the world.
Expect perfect fit, sleek silhouette and luxurious look and feel.
All Sisters is a Barcelona-based eco-conscious swimwear brand, which uses recycled fabrics of the highest quality. The brand has a deep admiration for the ocean and water sports culture, and you can see it in their designs.
Think flattering cuts and athletic shapes, perfect for an active day on the beach.
Tropic of C swimwear brand launched by Candice Swanepoel in South Africa less than a year ago, already a big success. Influences by nature, inspired by the female form. An eco-friendly lifestyle brand born from a life spent at the beach.
Think colourful bikinis, animal prints and a fantastic fit.
Talia Collins, the founder of the brand and former Vogue Paris stylist, launched a swimwear brand to combine her love of fashion and concern for the marine environment. All pieces produced from ECONYL, yarn ethnically made from discarded fishing nets and plastic litter.
Expect timeless pieces, with a flattering cut and sold as a pair to able to mix and match.
SHOP HER COLLECTION HERE.
Designed and made in LA, Natasha Tonic brand launched to change women's swimwear for the better. All pieces created from unique, natural hemp fabric that is anti-microbial UV resistant and healthier choice for skin. The brand is also working together with 5 Gyres, a non-profit organisation in California fighting to eliminate plastic from the ocean and 5% of every suit sold goes to the organisation.
Think classic design with a modern twist, where every piece hand-painted, so no two are the same.
Lea Daaboul launched her brand Lea the label with sustainability in mind, manufactured in Bali from the eco-friendly Italian fabrics. All pieces are resistant to chlorine, suntan oil and UV protective, providing the best-fit and long-lasting wear.
Expect amazingly balanced collecting between minimalism and statement, perfect for mixing and matching for your preference.
SHOP THE COLLECTION HERE.
Horizon swimwear originating from Sydney is a creation of professional athlete Marlena Gabriel. The brand strongly reflects love and respect for the environment and spread the awareness of issues our planet is facing, such as plastic waste in the ocean. All pieces made from ECONYL, a recycled fibre made from abandoned fishing nets and other post-consumer waste.
Horizon Collections inspired by extraordinary sportswomen, so expect perfect fit and ability to spent an active day on the beach.
SHOP HORIZON SWIMWEAR HERE.