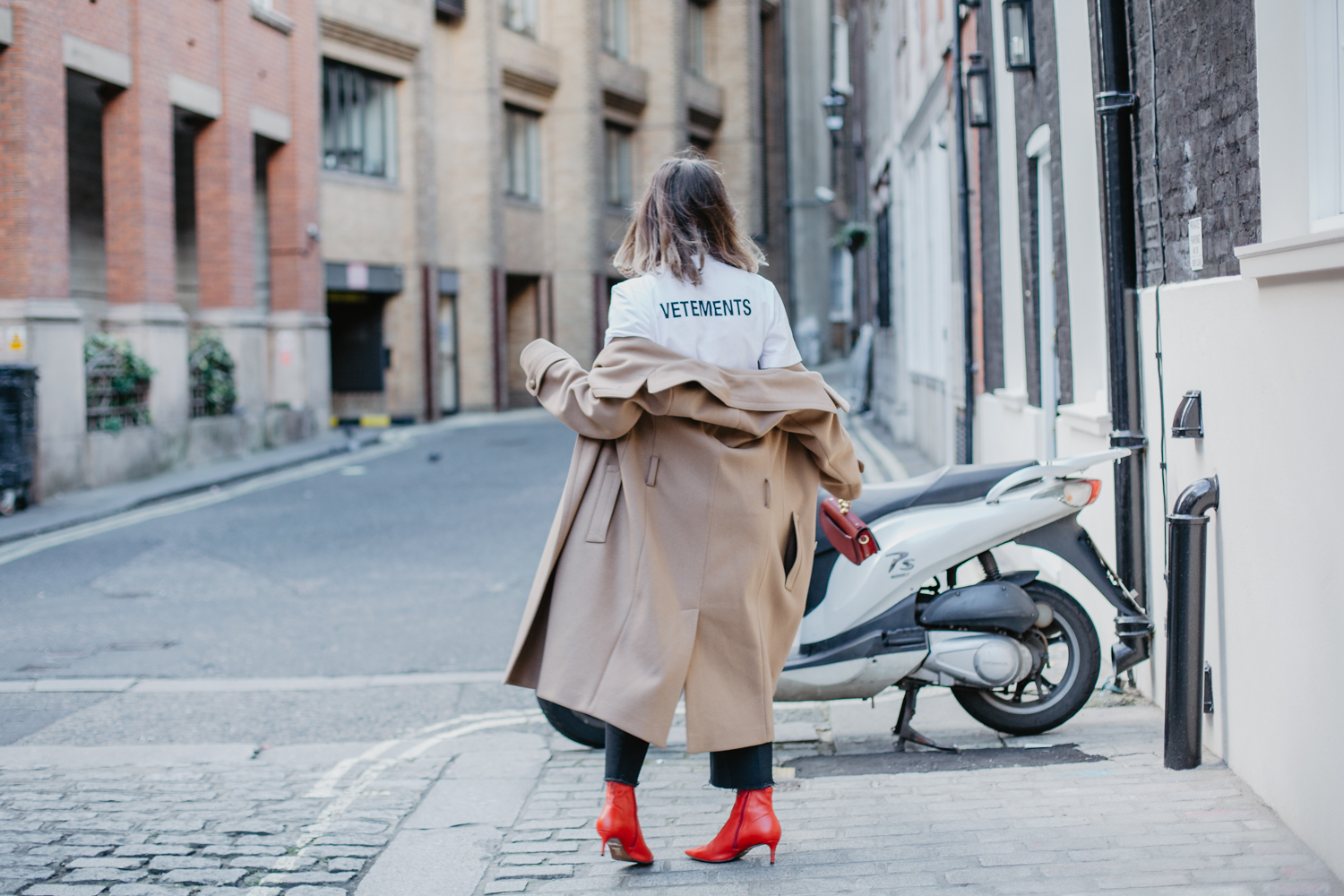 Winter is in full swing and if you still didn't get that most important piece of the coldest season wardrobe, then now its the best time for it.
Yes, I am talking about: the coat! You would ask me why you should buy it now? Well, it's a SALE time, and that is the time to get that investment piece you were drooling all over! Here are my top four coat styles for all budgets.
Зима в самом разгаре и сейчас самое лучшее время для очень важной зимней покупки!
Да, я имею ввиду самы важный компонент нашего гардероба в холодное время года, пальто! Вы спросите почему именно сейчас, потому что сейчас Скидки! Лучший момент приобрести хорошую и так необходимую вещь.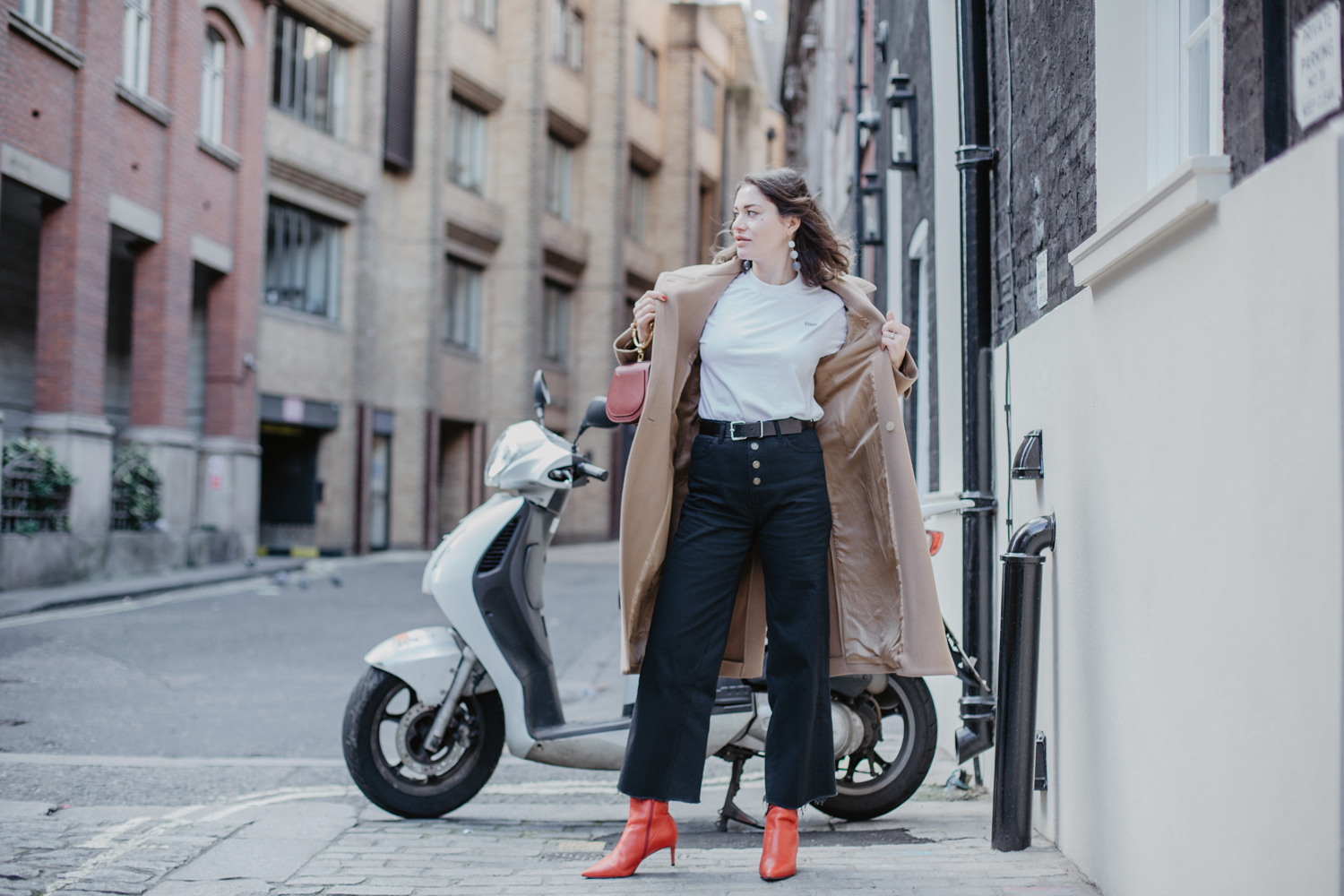 "Get a really good coat that will last a couple of years and that you can't wait to put on when the weather starts to turn". – Amber Le Bon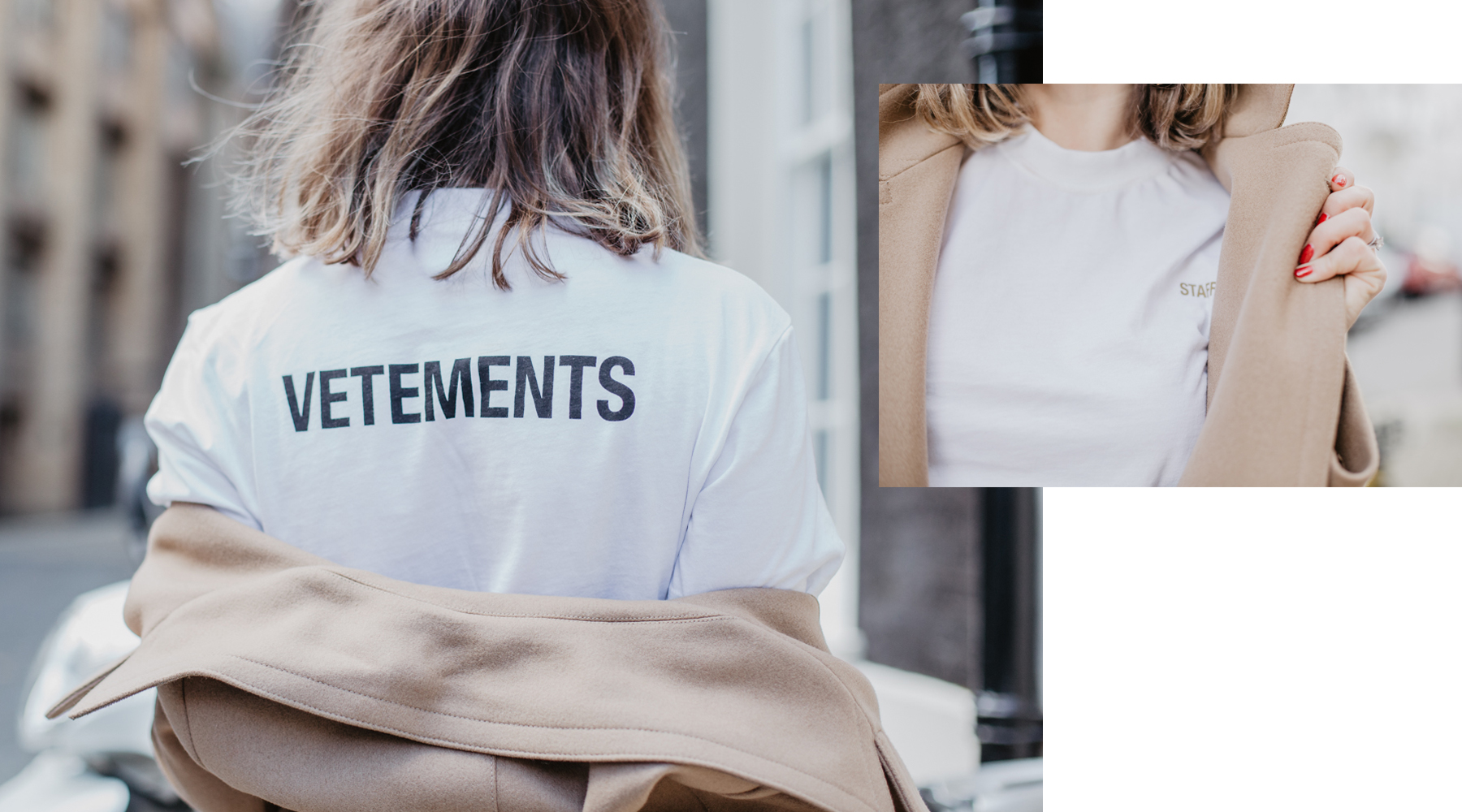 Double Breasted Coat
Classic style coat, which probably will last for many years, like this Joseph one I am wearing, got it last year (by the way on sale). It's just such versatile piece; which goes great with heels and trainers. Here is my selection of great coats on sale at the moment.
Двубортное Пальто
Пальто классического стиля, которое прослужит много лет и никогда не выйдет из моды! Как пальто на мне, от бренда Joseph и приобрела я его в прошлом году (кстати во время скидок). Невероятно универсальная вещь в гардеробе, смотрится хорошо, как с каблуками, так и с красавками. Надеюсь вам понравится моя подборочка!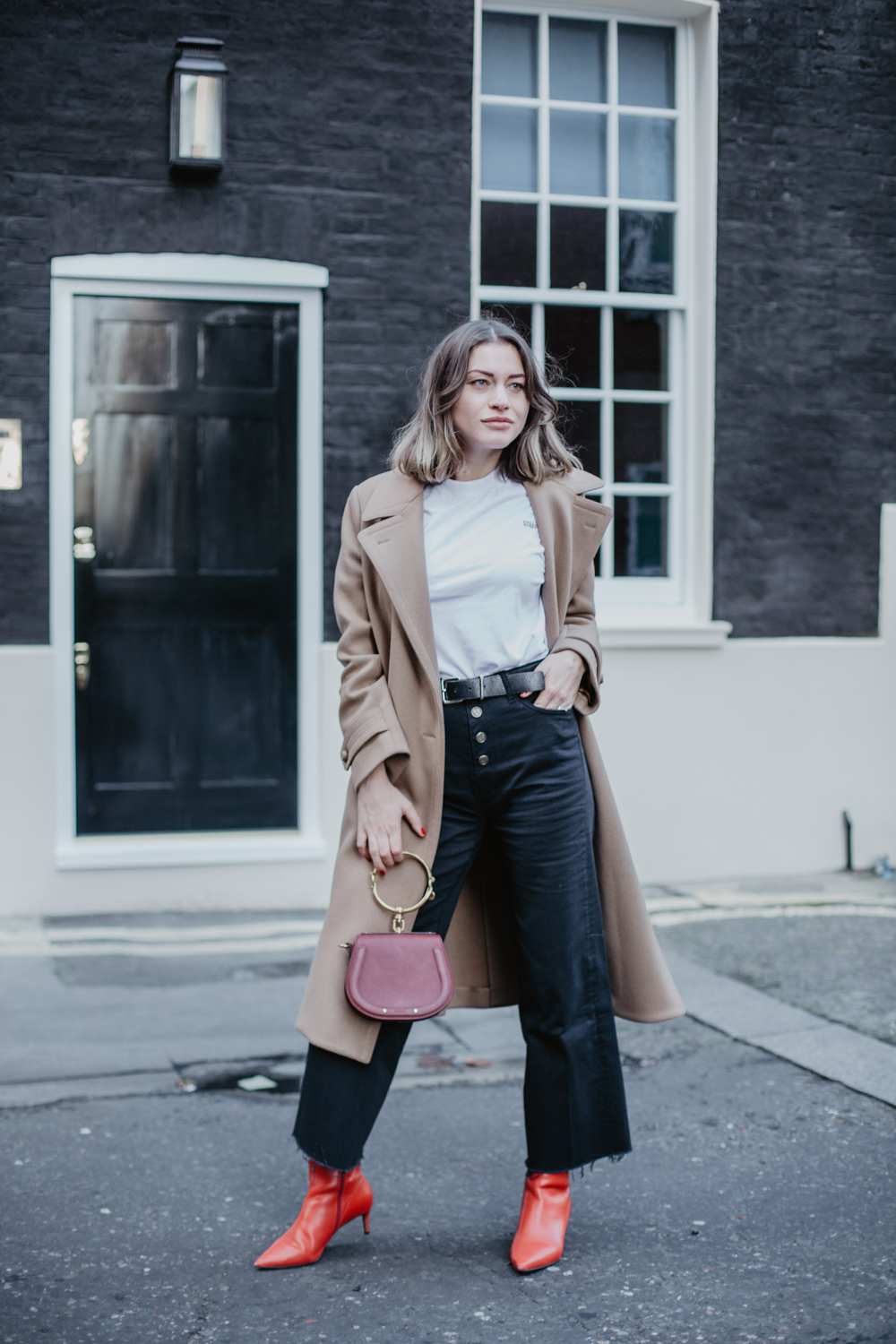 SHOP THE SELECTION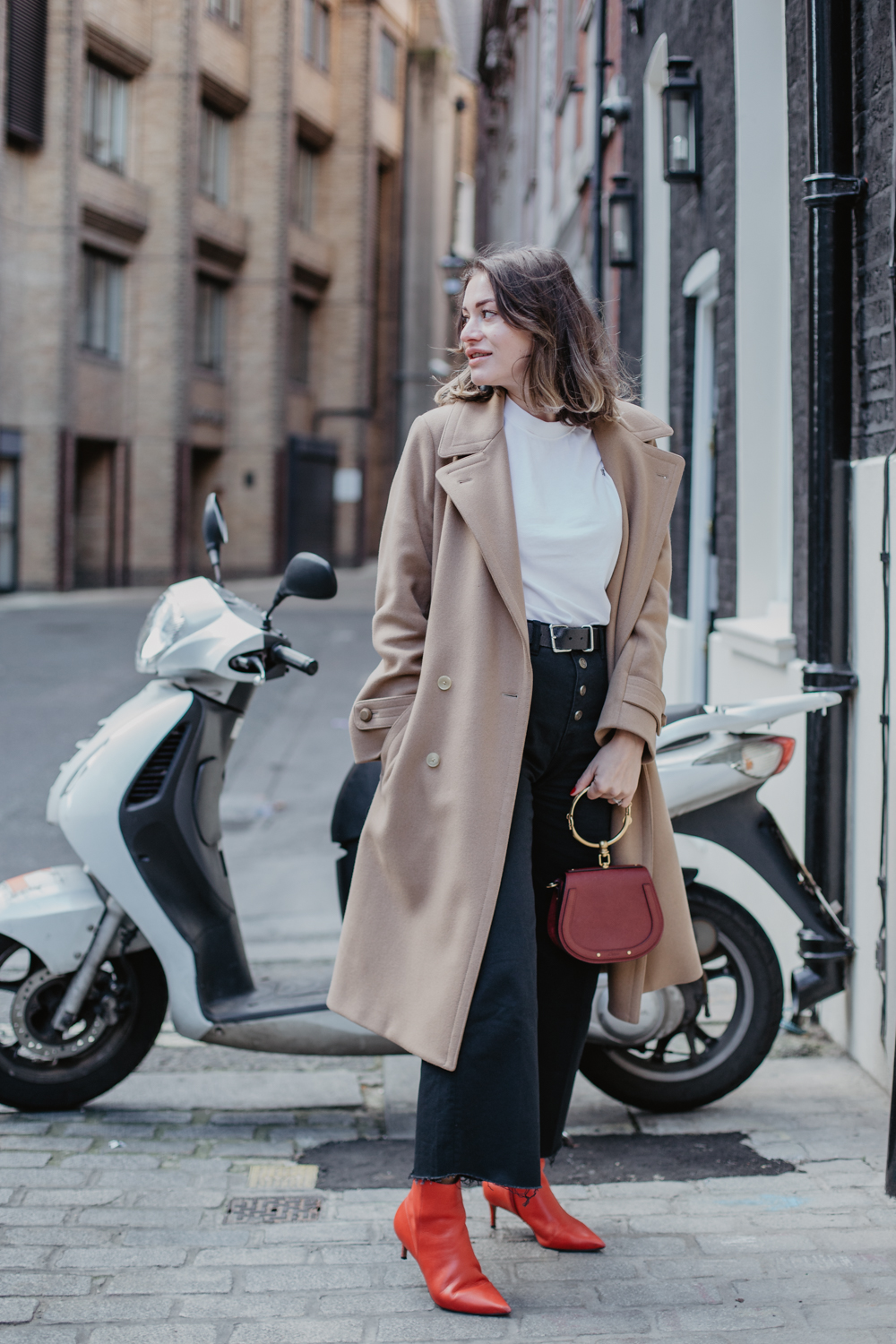 Teddy Bear Coat
Everyone is mad about Teddy Bear coat trend, and I get it why. It's it cosiest and cuddliest thing in the world! With designers including Maxmara, Dries van Noten and Tommy Hilfiger taking inspiration from iconic teddy bear brand Steiff creating style icon you want to wrap yourself around.
Пальто «Плюшевый Мишка»
Сейчас все без ума от этого стиля верхней одежды, и я понимаю почему. Это же самая уютная и милая вещица на земле! Такие известные дизайнеры как Maxmara, Dries van Noten и Tommy Hilfiger создали идеальное пальто в которое так и хочется укутаться, вдохновившись плюшевыми мишками бренда Steiff.
SHOP THE SELECTION

Down Coat
Padded coats and jackets were only for ski lovers a few years ago. Last year had a grand transformation, becoming most wanted streetwear apparel. This year they returned bigger and better. The best news that they come in all sort of colours and materials, for everyone's taste.
Пуховое Пальто
Всего несколько лет назад пуховые пальто и куртки были только популярны на горнолыжных курортах. Но в прошлом году всё поменялось на 180 градусов и теперь это самый желаемый объект в гардеробе каждой модницы. В этом году пуховики вернулись еще больше и лучше. Самая лучшая новость то, что теперь можно найти эти пушистые создания любого цвета и материала, на любой вкус.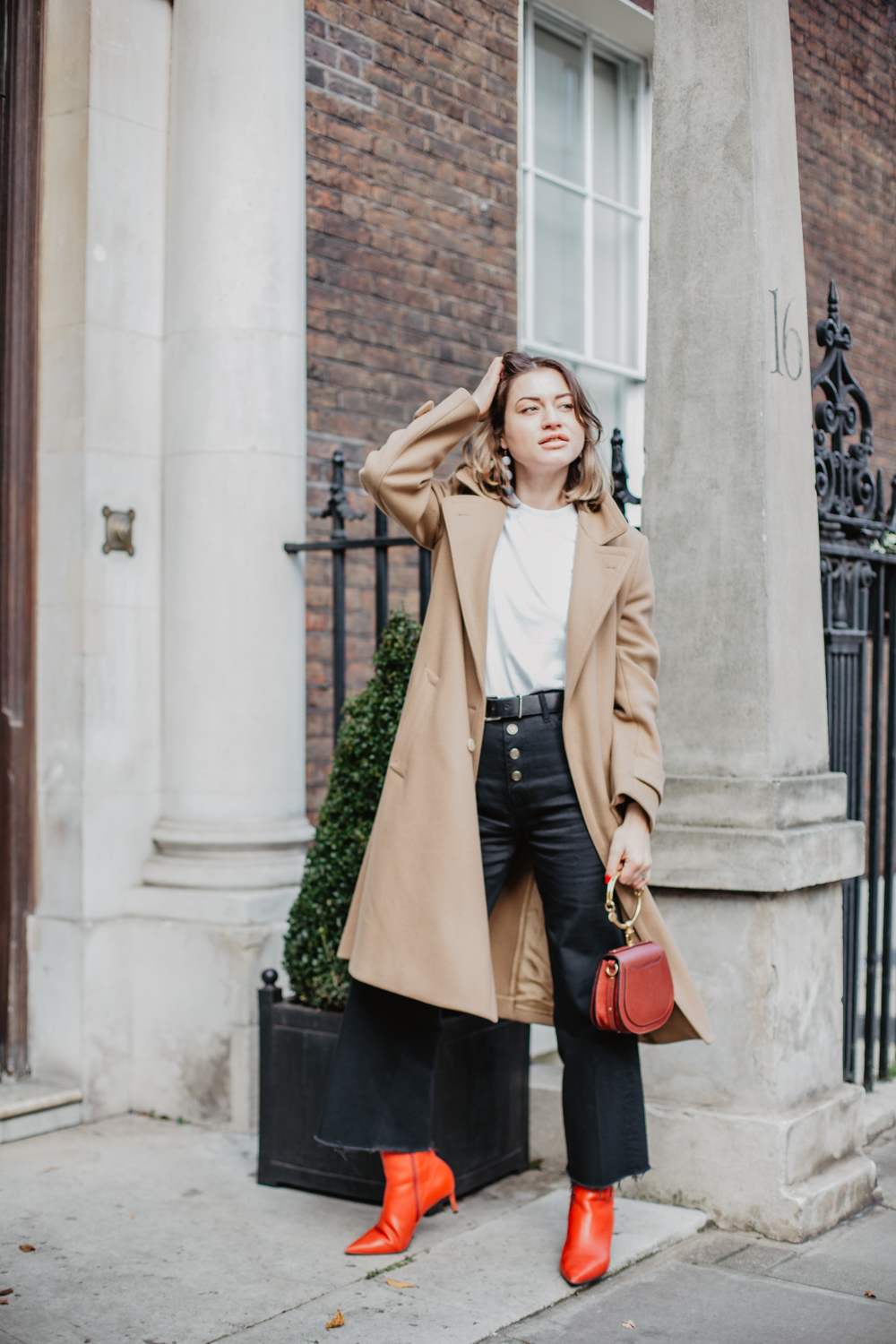 SHOP THE SELECTION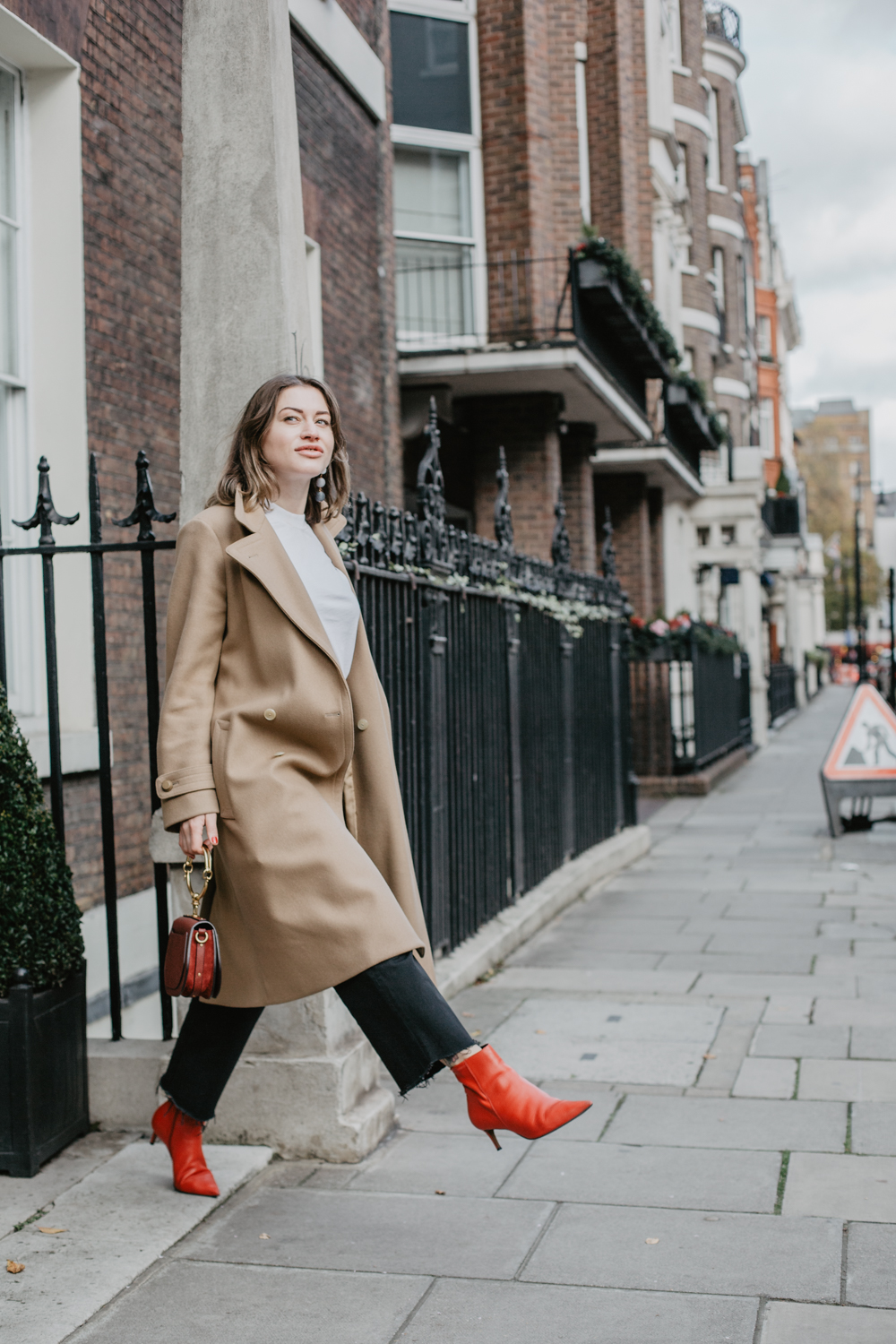 Statement Coat
This category for all the ladies who like to stand out from the crowd and don't mind to be in the limelight. Also, would love to include our favourite patent coat, because nothing screams statement better than all that shine and slick.
Пальто с заявлением
Эта категория для всех девушек, которые не бояться выделятся из толпы и любят быть в центре внимания. По моему мнению так популярные лакированные плащи идеально подходят в эту категорию. Надеюсь вам понравится моя подборочка.
SHOP THE SELECTION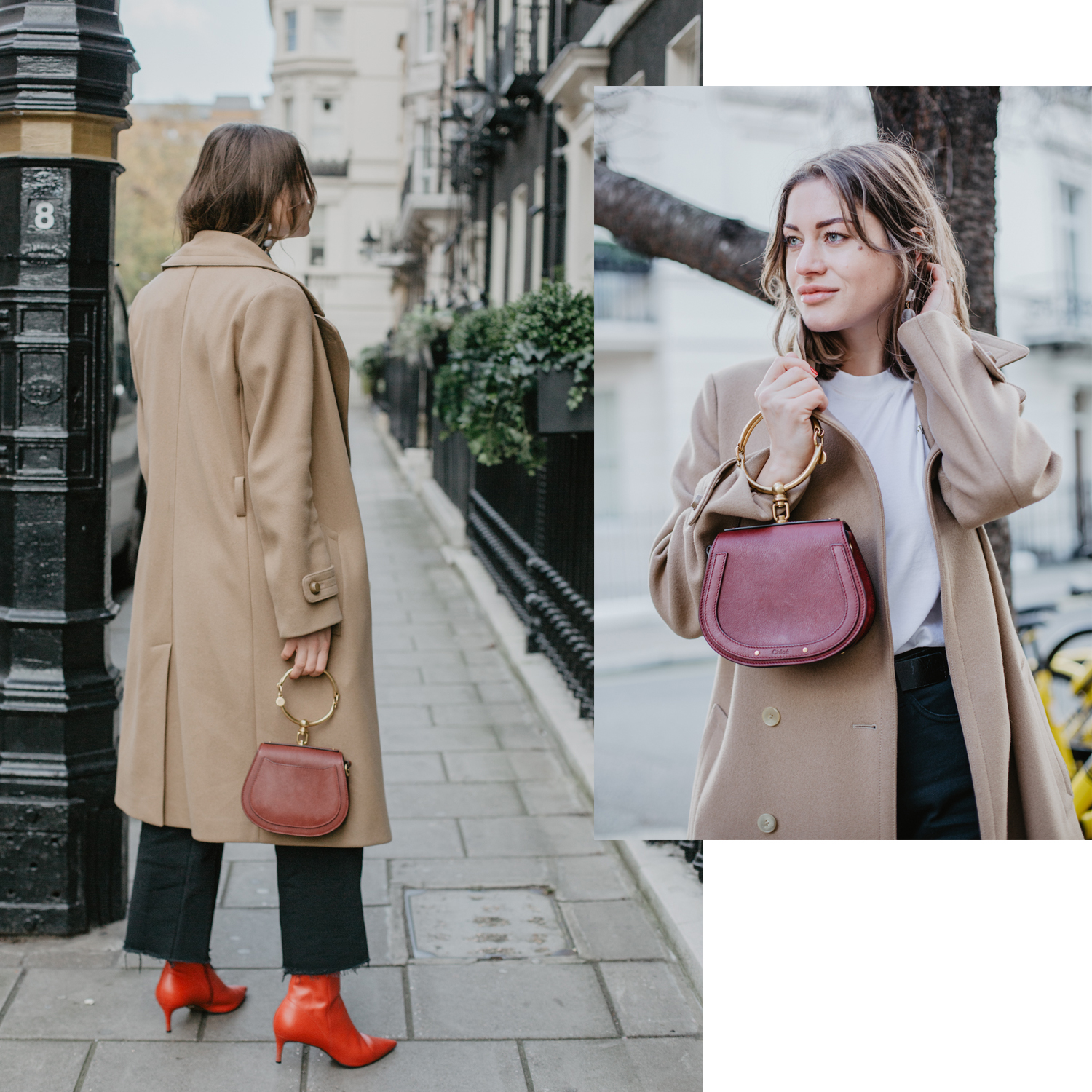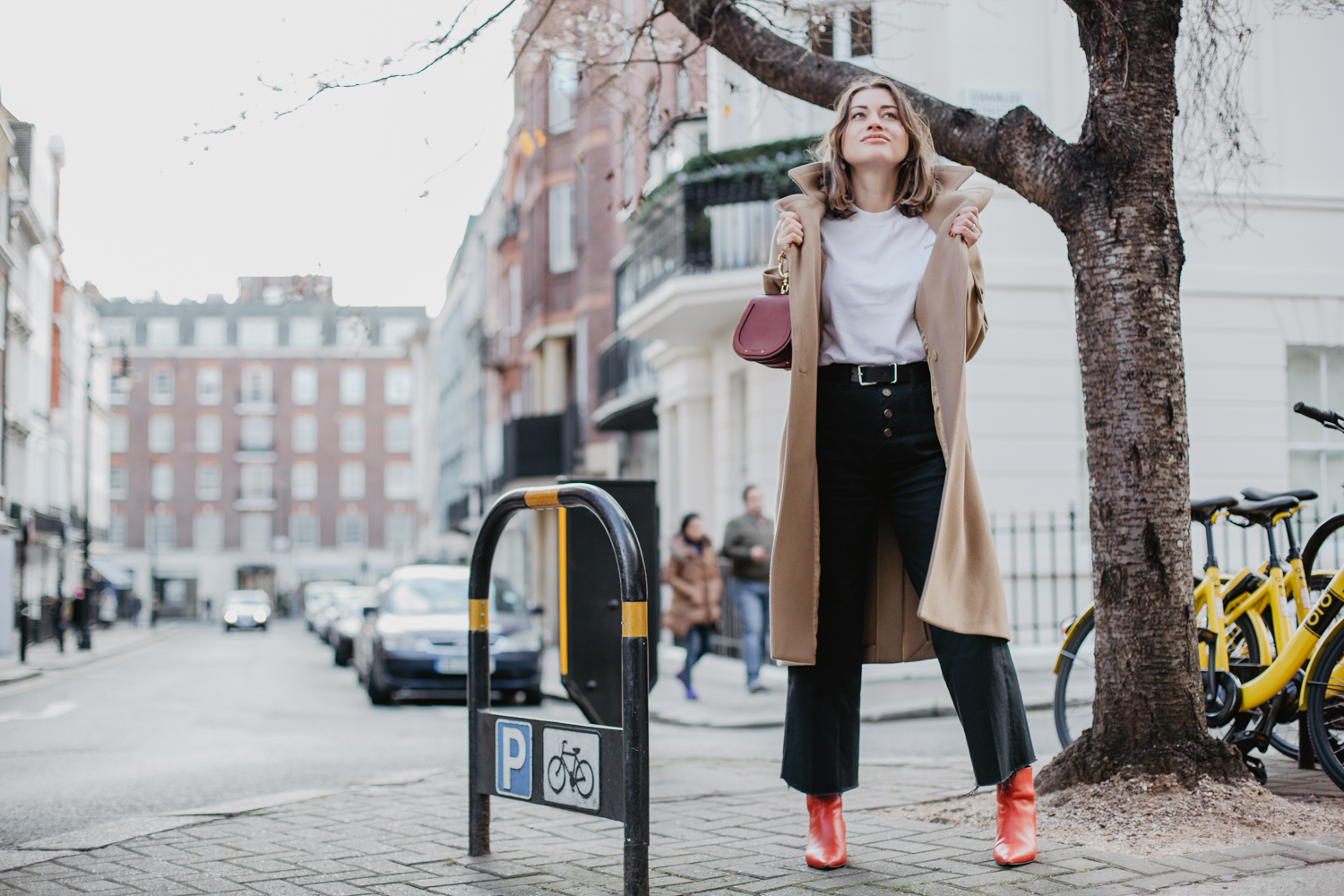 About this Look
As I mentioned earlier this Joseph coat I got last year, it's an investment piece which will last for many years, because of it's classic style and colour. I love how I can wear it with heels and trainers, such a versatile piece. Here I styled it with simple white Vetements tee and high waisted wide leg MIH jeans, which has just perfect cut. The red booties and burgundy bag add a just right amount of colour to the whole look. Hope you love it, let me know what you think and which coat style is your favourite.
Я уже упомянула раньше, что это пальто от бренда Joseph я купила в прошлом году, но это точно находка, которую буду носить много лет. Очень люблю классический стиль и цвет и то, что пальто классно смотрится как c каблуками, так и с кроссовками. В этот раз я решила одеть простую белую футболку и джинсы с завышенной талией, очень удобный аутфит на каждый день. Красные ботиночки и сумка вишневого цвета идеально добавляют цвета в этот комплект. Надеюсь, что вам понравился этот лук, пишите свои комментарии и так же делитесь своими любимыми стилями верхней одежды.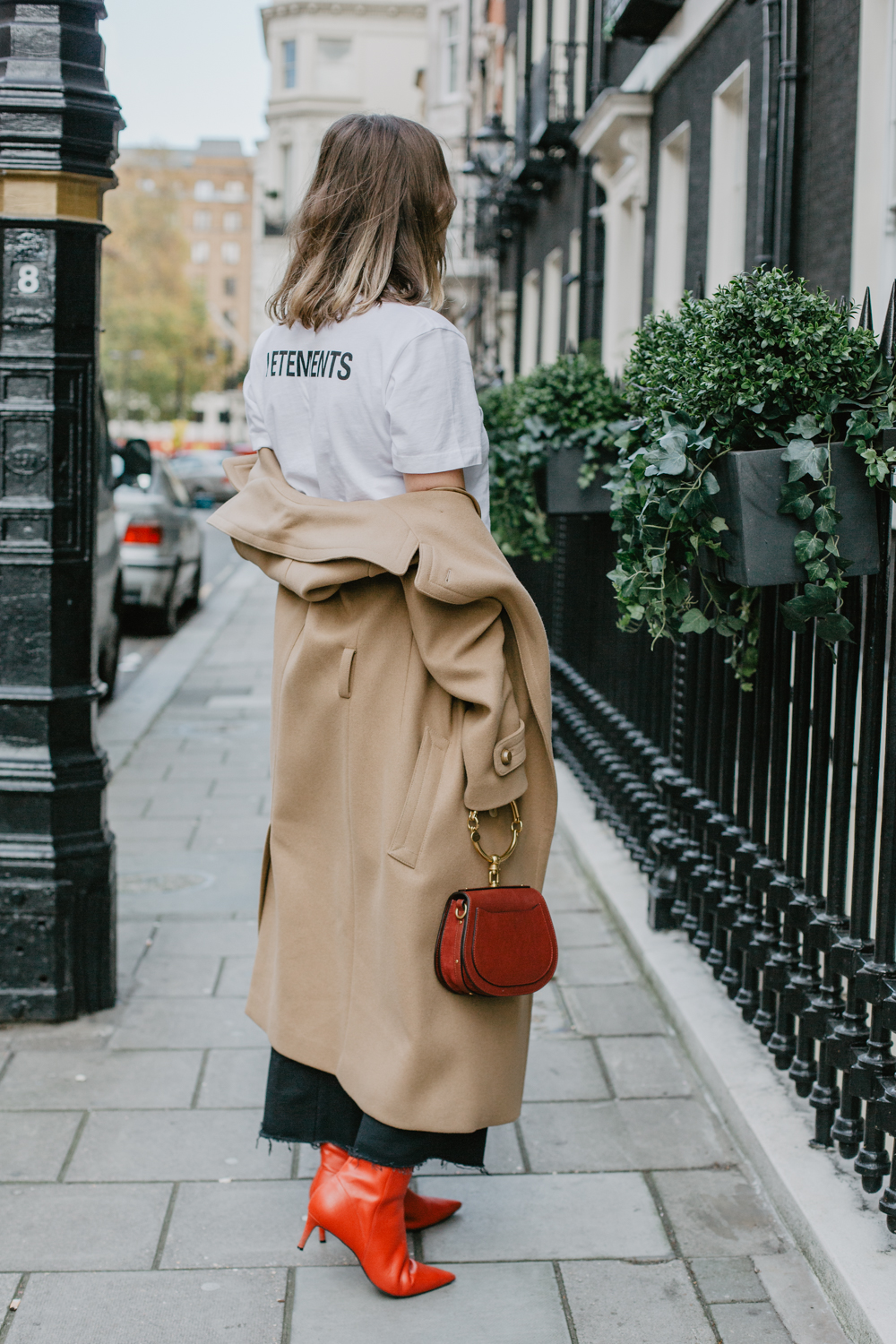 SHOP THE LOOK