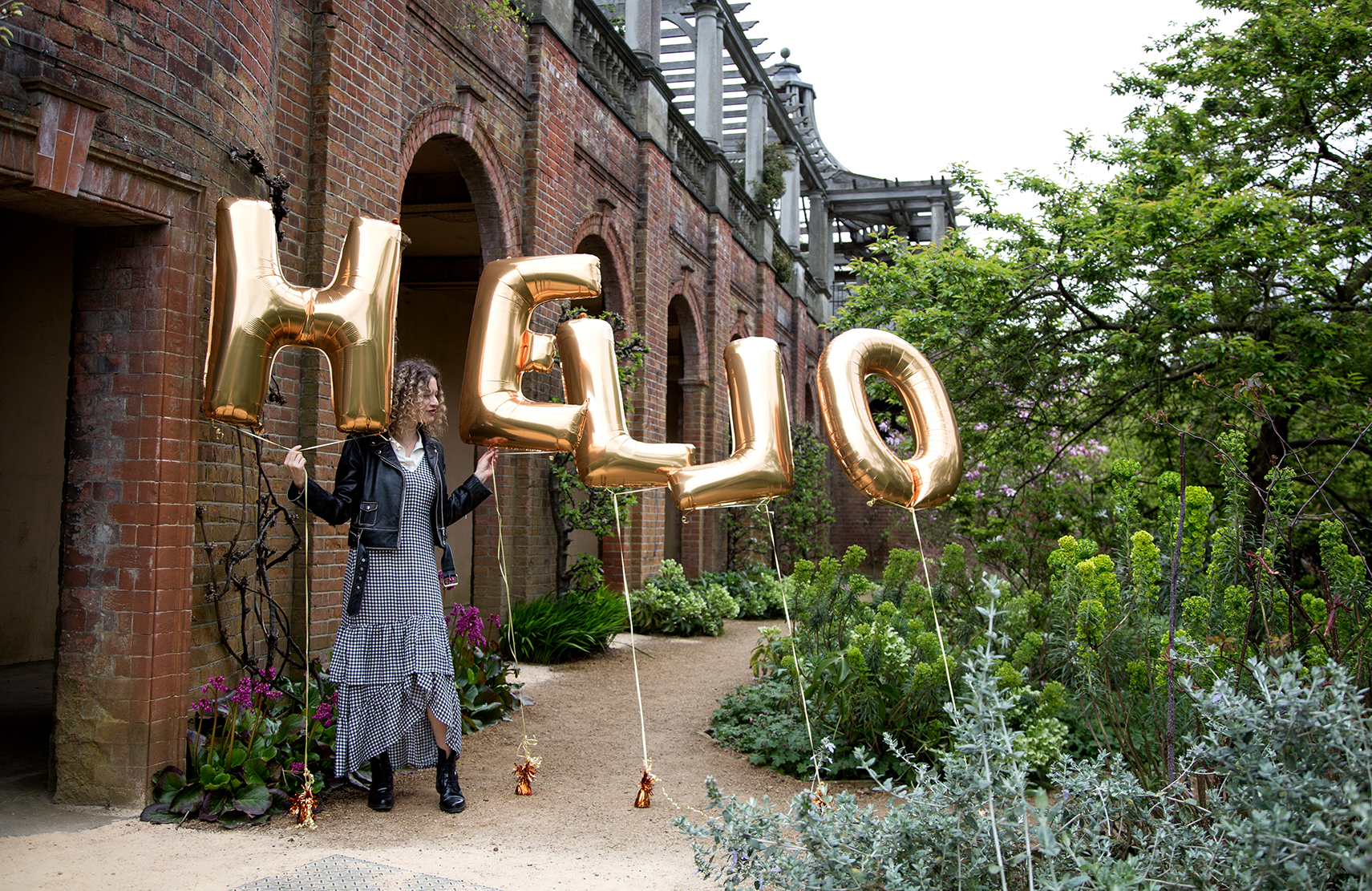 Firstly, I would like to welcome you all here at www.taniahergenhahn.com and thank you for taking the time to read my first post. 
The idea to have a blog has been brewing in my head for some time now, but this 2017 I decided to take the bull by the horns as life is just too short. I designed my website with huge help from the lovely guys from Amplify creative, and Voalá.
With this post, I just wanted to say hello and tell you all a little bit about myself and mainly about my style (as this blog's main focus is fashion).
В первую очередь хочется поприветствовать всех вас на моей страничке и поблагодарить, что нашли время прочить мой первый пост.
Идея начaть свой блог уже давно зрела у меня в голове, но в этом 2017 году я решила взять быка за рога и вот благодаря ребятам из агенства Amplify Creative я спроектировала сайт.
Так как главный аспект этого блога про моду, хочу рассказать вам немного о своём стиле.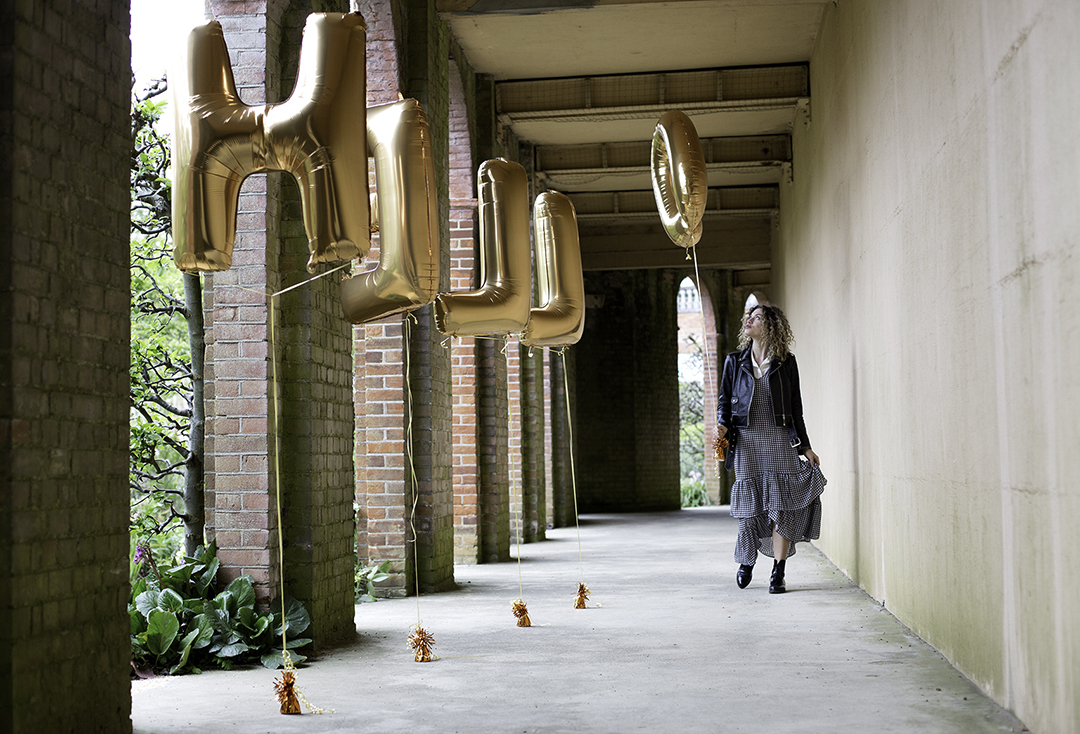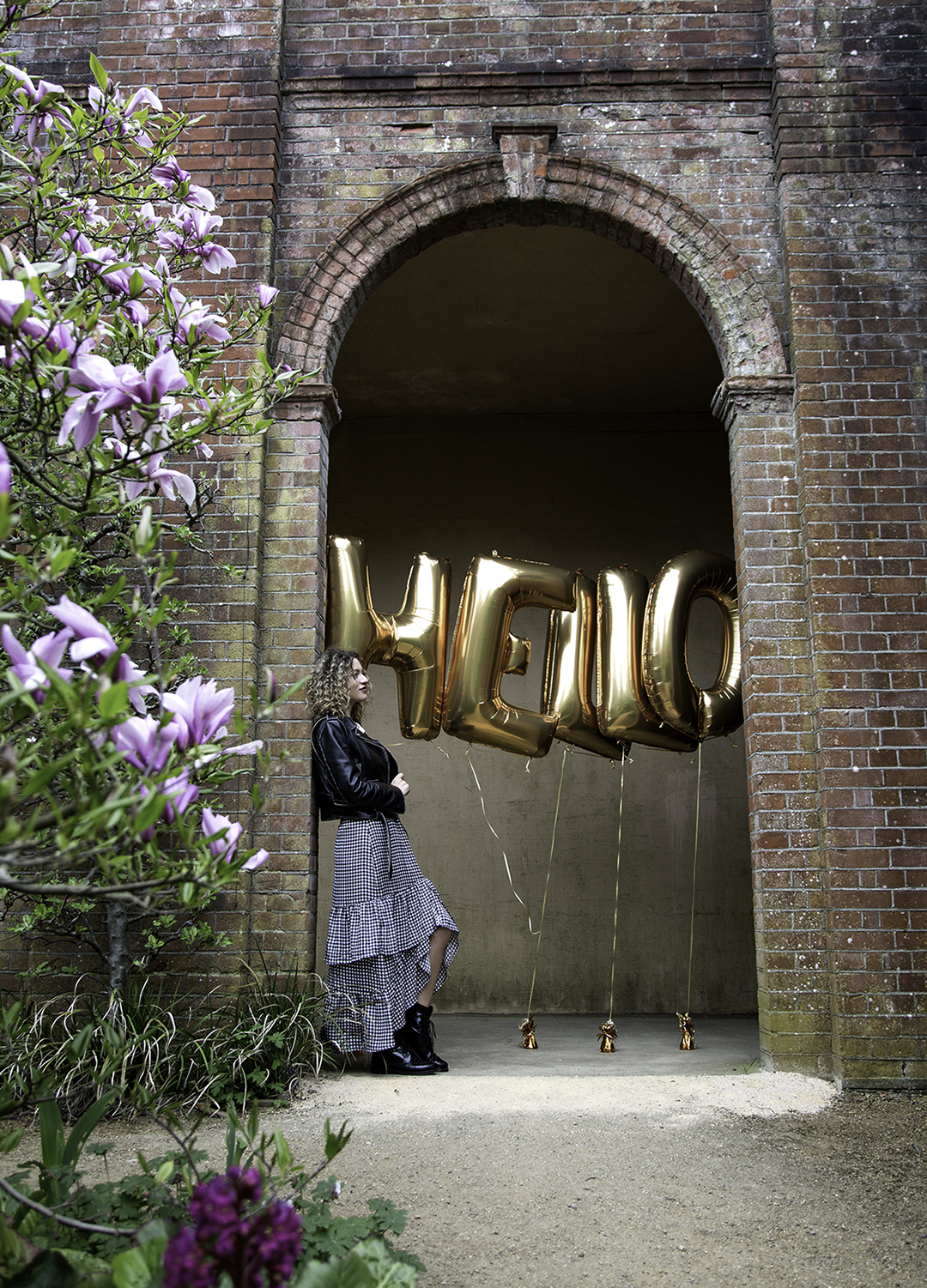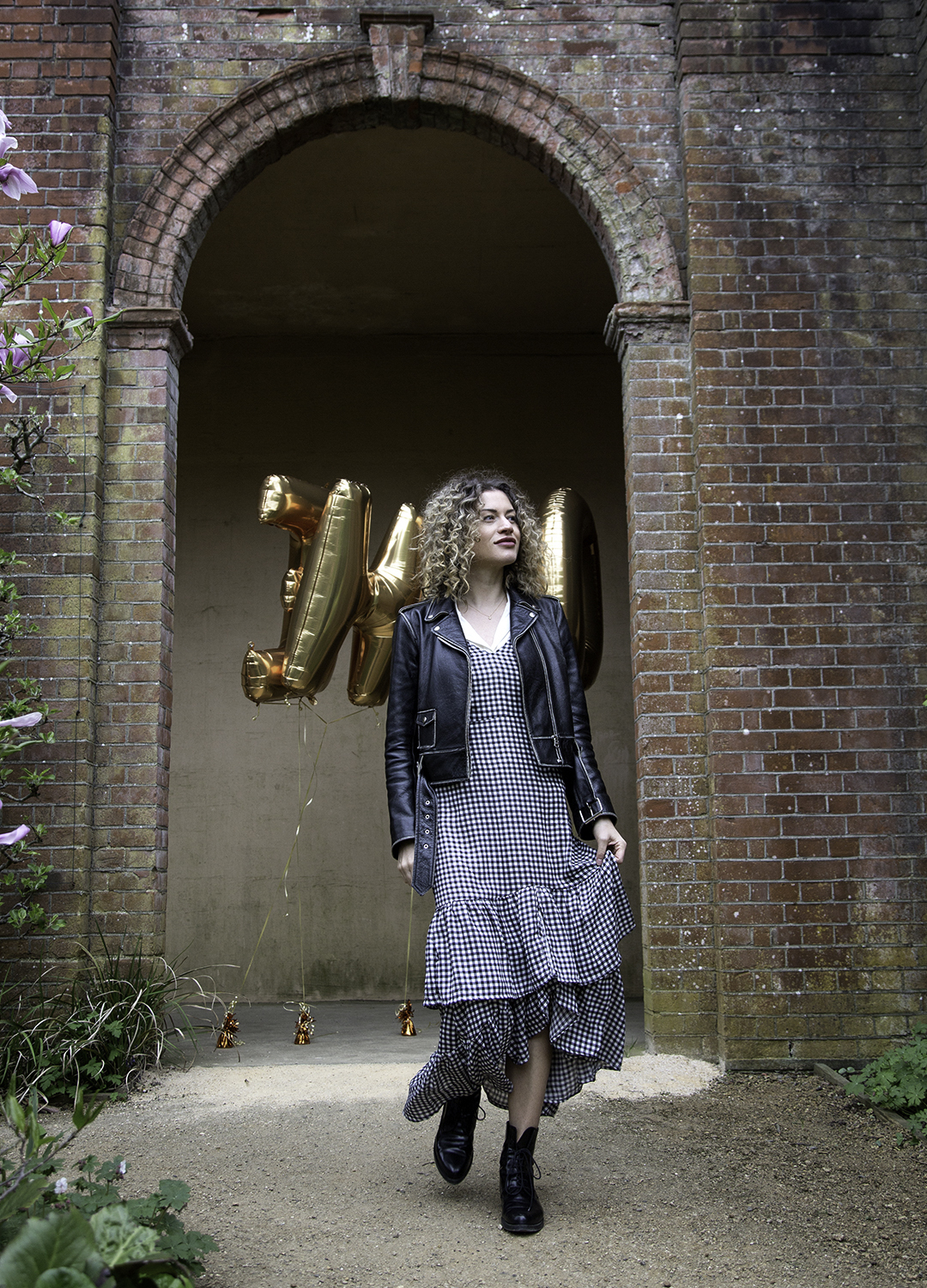 "Fashion is what you are offered four times a year by designers. And style is what you choose." – Lauren Hutton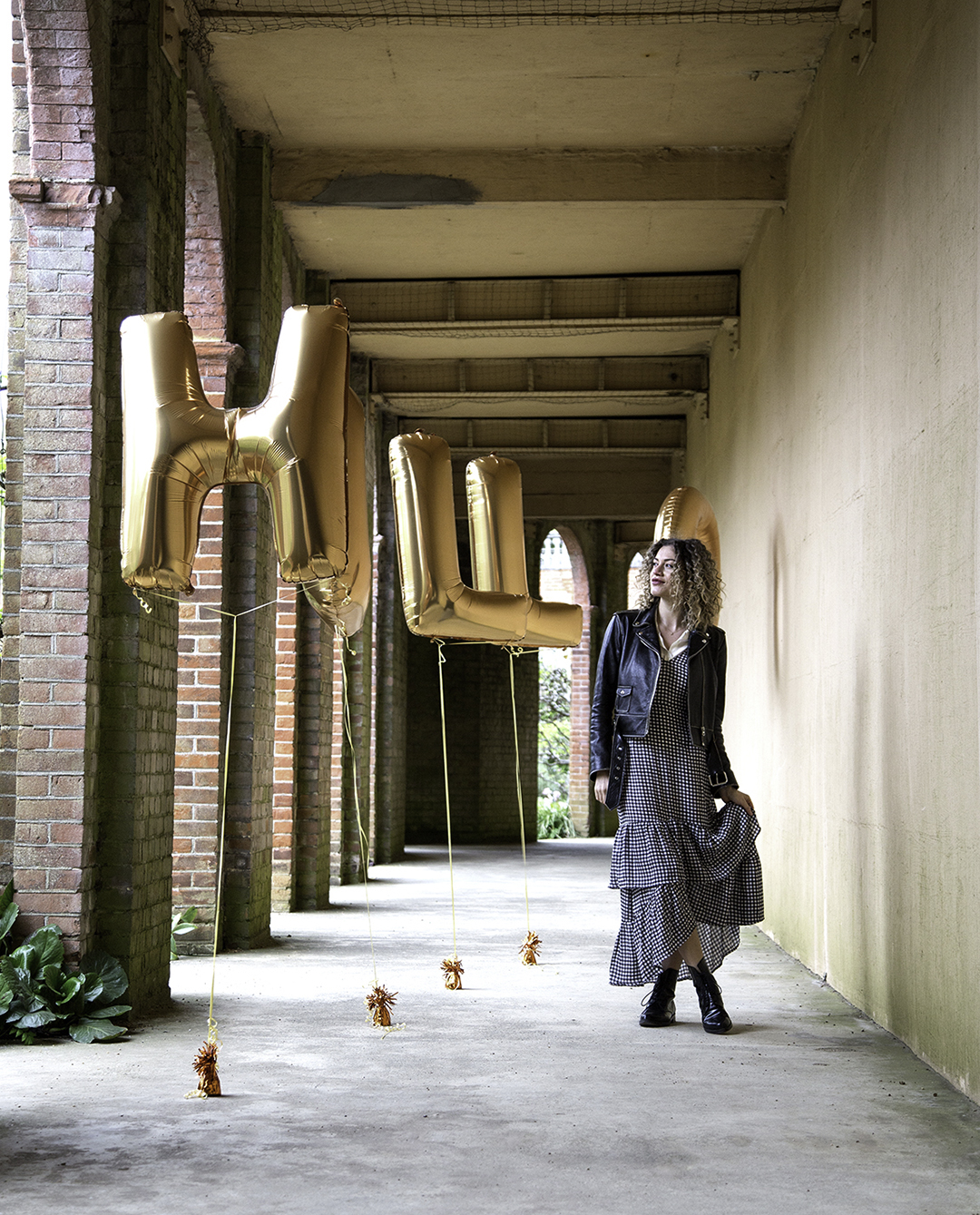 1. I don't religiously follow the trends. Of course, I have my finger on the pulse of all fashion affairs, but if I don't like a trend, you won't see me wearing one. If I love a trend I can get a little bit carried away – I bought every possible piece of clothing in gingham print recently!
2. Comfort is essential for me. A few years ago I realised I just can't wear skyrocket heels anymore, they're just too uncomfortable, same goes for very tight dresses and pants, or anything low waisted etc.
3. I like to re-wear things. If I buy something, that obviously means I really like it and I want to wear it a lot so you might see some pieces pop-up few times in this blog. In the end it's all about how you style it!
1. Я не следую за трендами слепо. Конечно я стараюсь держать палец на пульсе всех модных тенденций, но если мне не нравится тот или иной тренд, вы вряд-ли увидите меня в нём. Хотя всегда есть исключения из правил и я могу попасть под чары какой-нибудь модной тенденции ( например сейчас для меня это клетка)
2. Комфорт превыше всего. Где-то пару лет назад я поняла, что не могу больше носить высоченные каблуки, слишком обтягивающие платья и все что с заниженной талией.(джинсы, юбки, шорты)
3. Я люблю носить вещи из раза в раз. Если я что-то приобрела, следует вывод, мне очень по душе эта вещь, а это значит что я буду носить её часто. Так что не удивляйтесь, если увидите повторяющиеся предметы одежды на этом сайте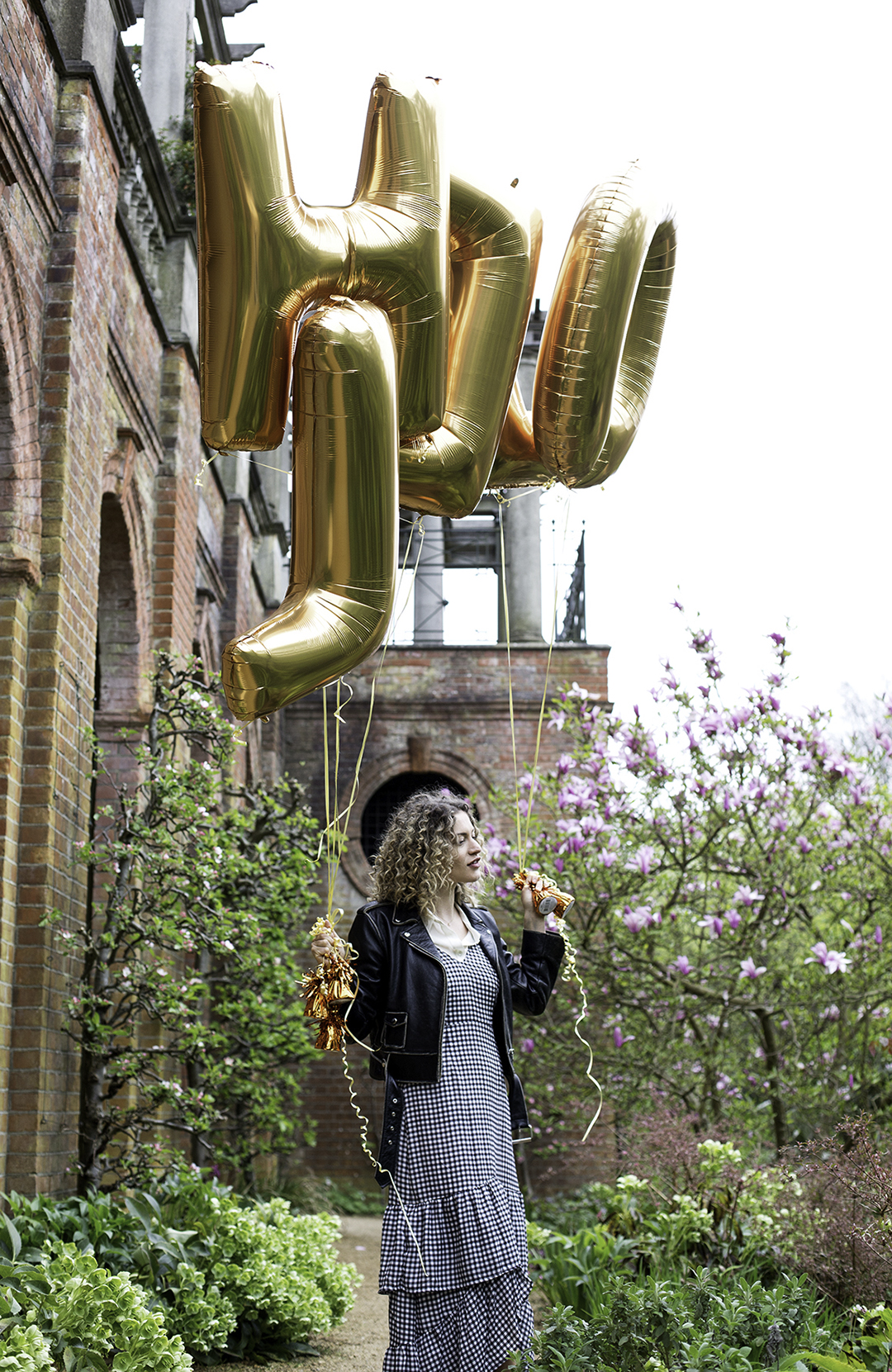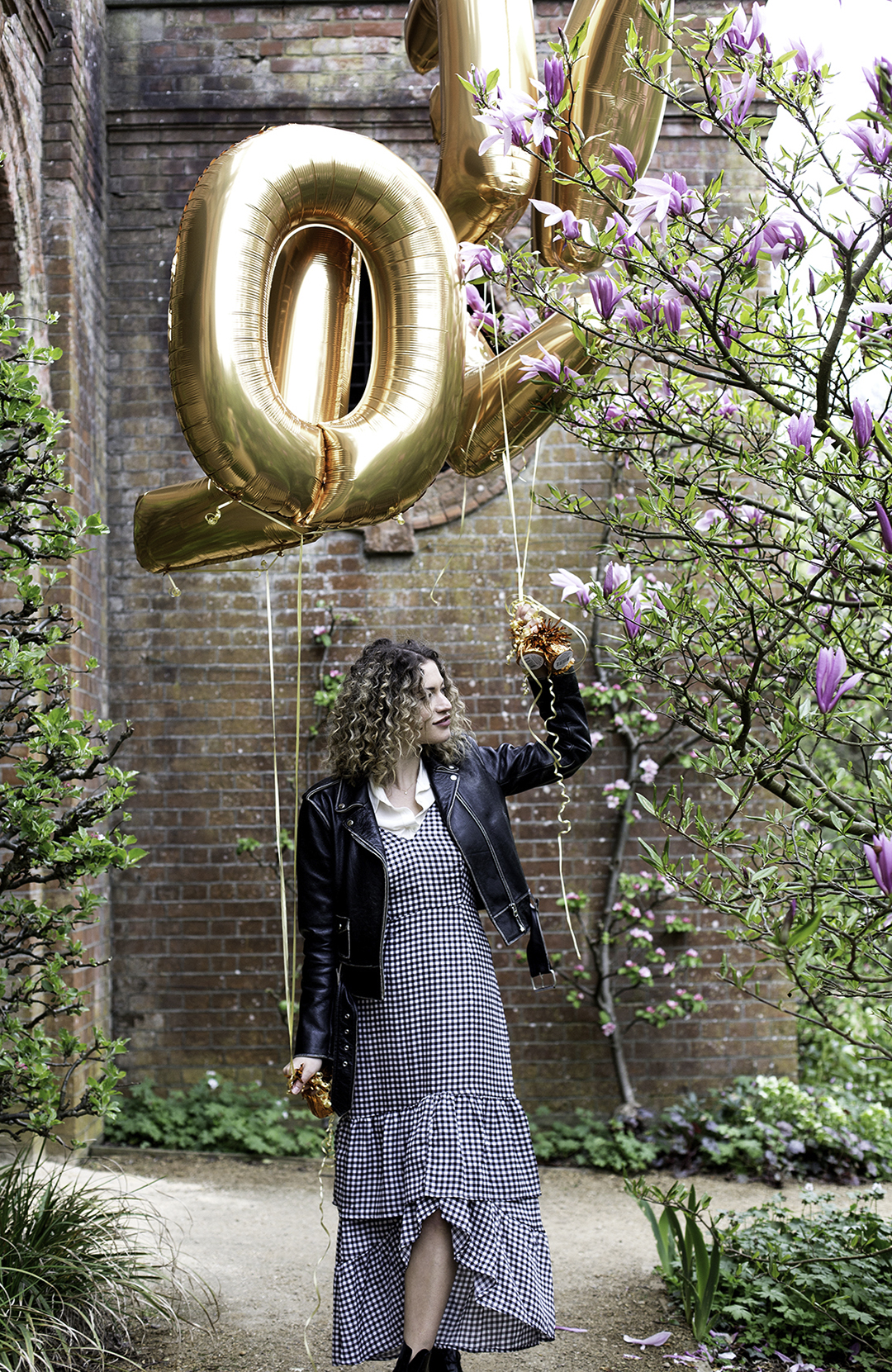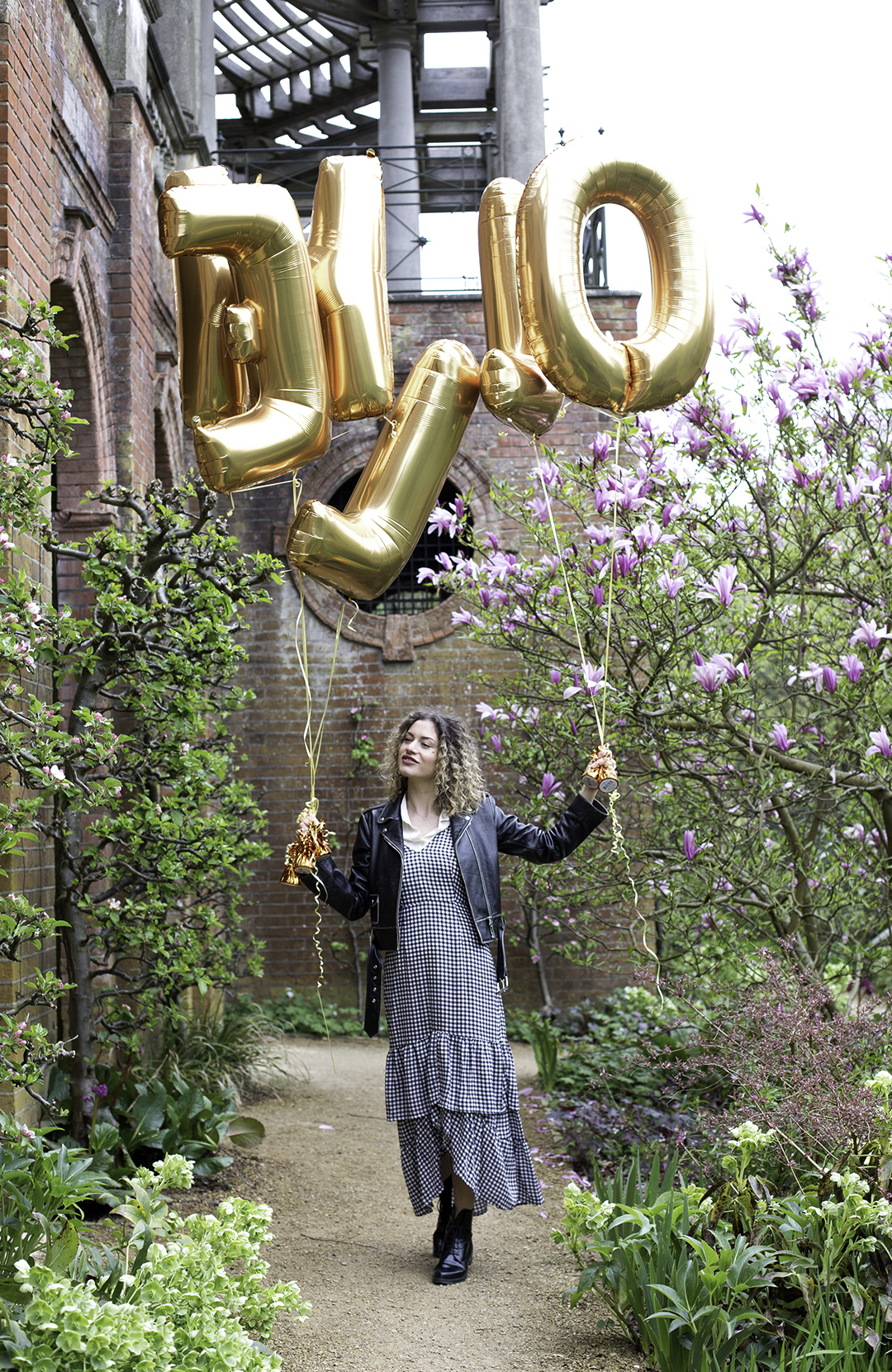 4. I like to call myself a bargain queen. Nothing gives me more of a thrill than a fantastic find, like a vintage piece or a bag for a fraction of its actual price.
5. I love to discover new brands, especially when I travel. I always tend to buy things from local designers, this way it will be a unique piece and a great memory from the trip!
To summarise all the above – fashion is a very fast paced industry. It's always changing, but your style stays with you, it's your choice, your rules.How Lauren Hutton said "Fashion is what you are offered four times a year by designers. And style is what you choose." I am with you Lauren.
4. Мне бы хотелось называть себя королевой находок. Ничто так не радует, как найденная за небольшую часть её оригинальной цены обалденная сумка или винтажная находка.
5. Люблю находить новые брэнды, особенно когда путешествую. Всегда стараюсь покупать вещи от местных дизайнеров, это оригинально и остаётся на долгую память.
Если подытожить все выше сказанное, то модная индустрия очень быстро меняется, а вот стиль остаётся с тобой, в конце концов это твой выбор и твои правила. Как сказала Лорен Хаттон " Фэшьон это то, что вам предлагают дизайнеры 4 раза в году, стиль это ваш выбор ". Я с тобой Лорен.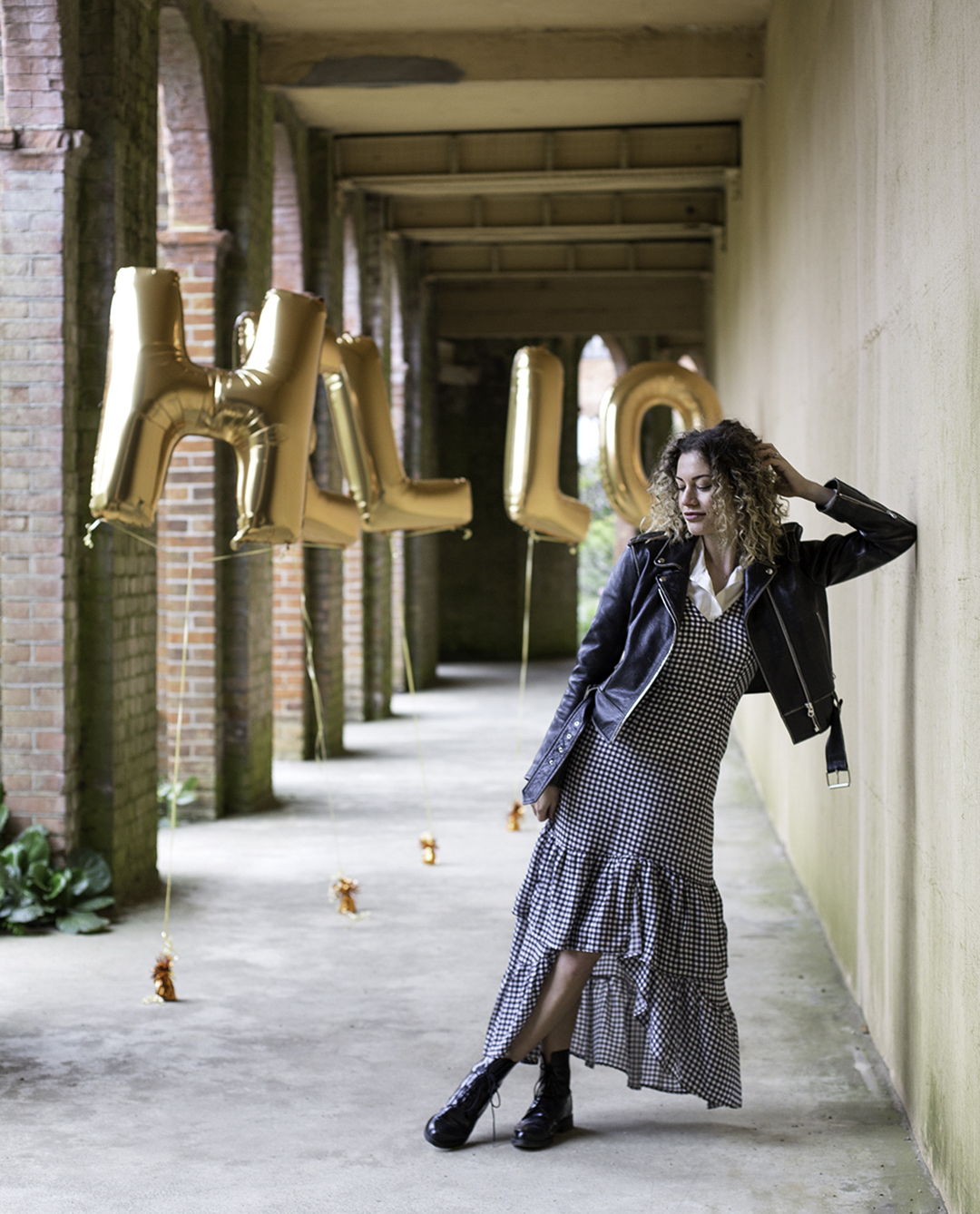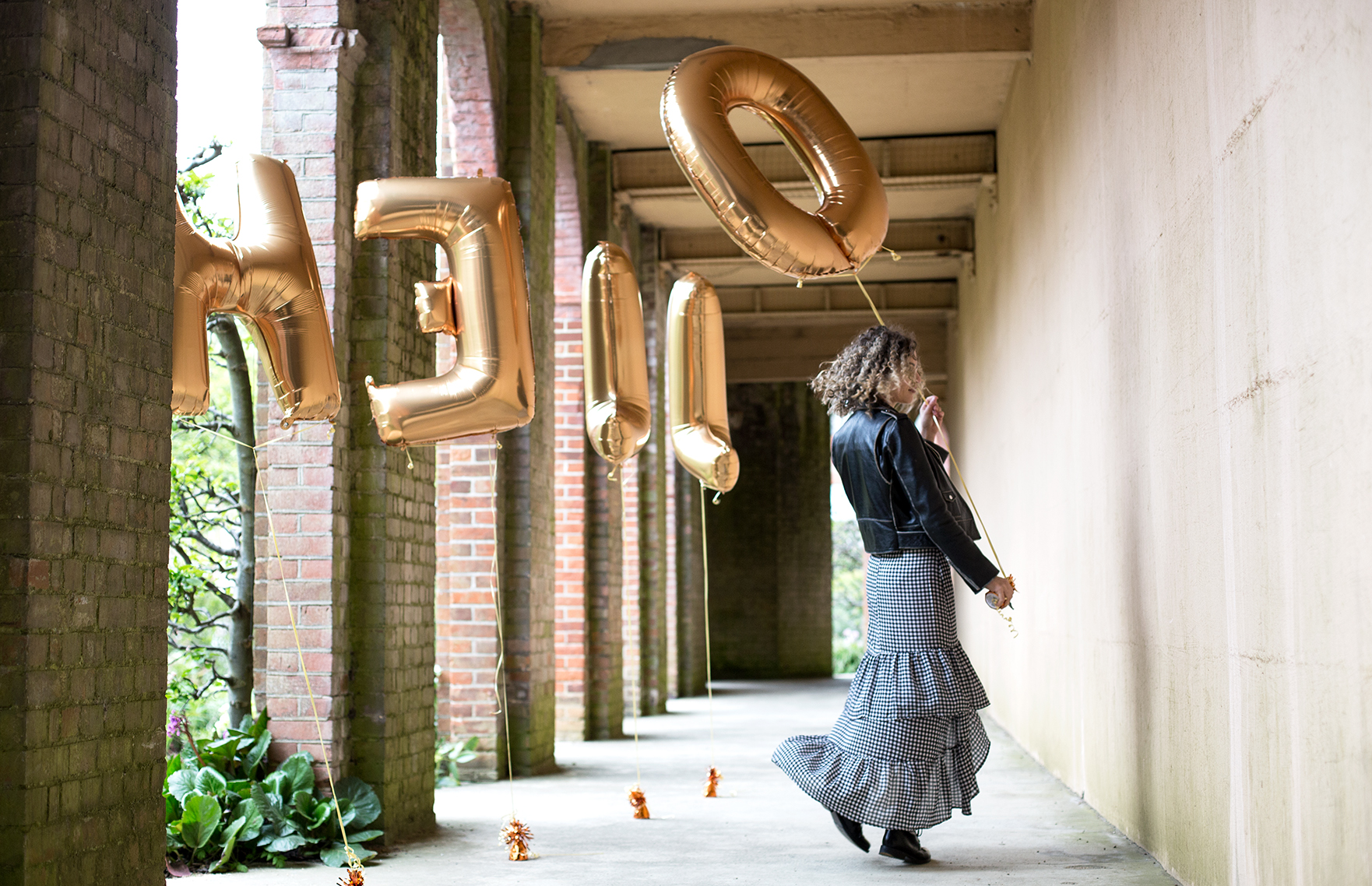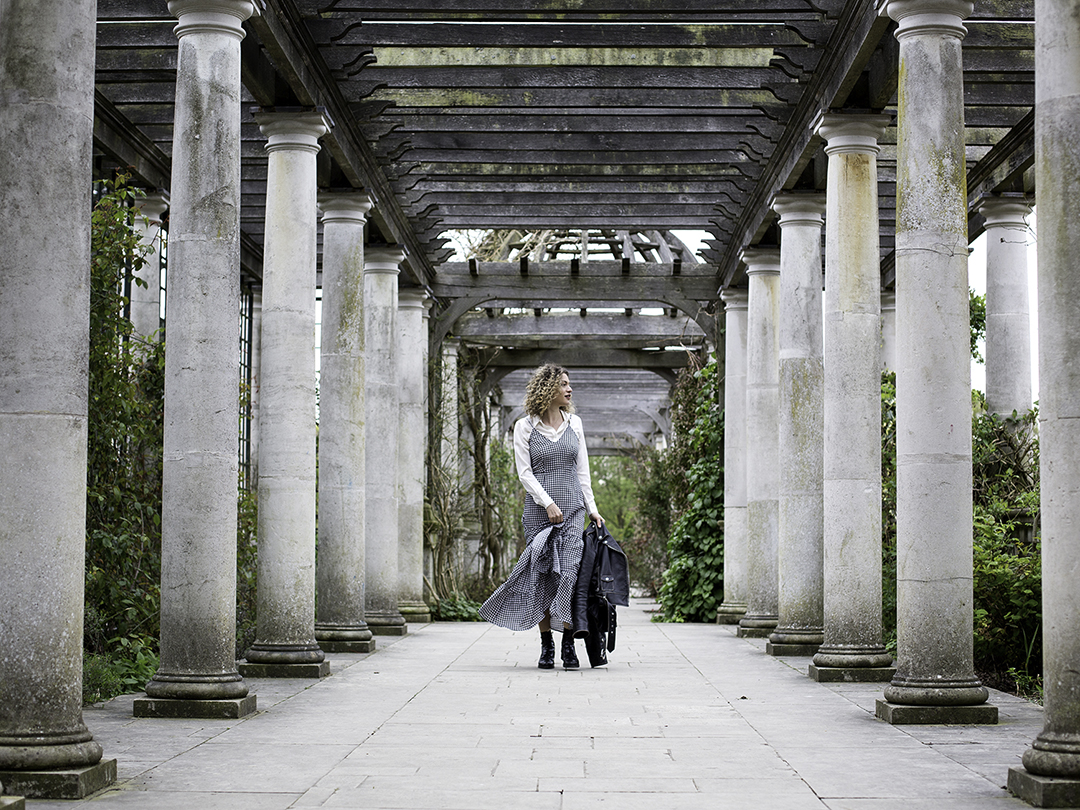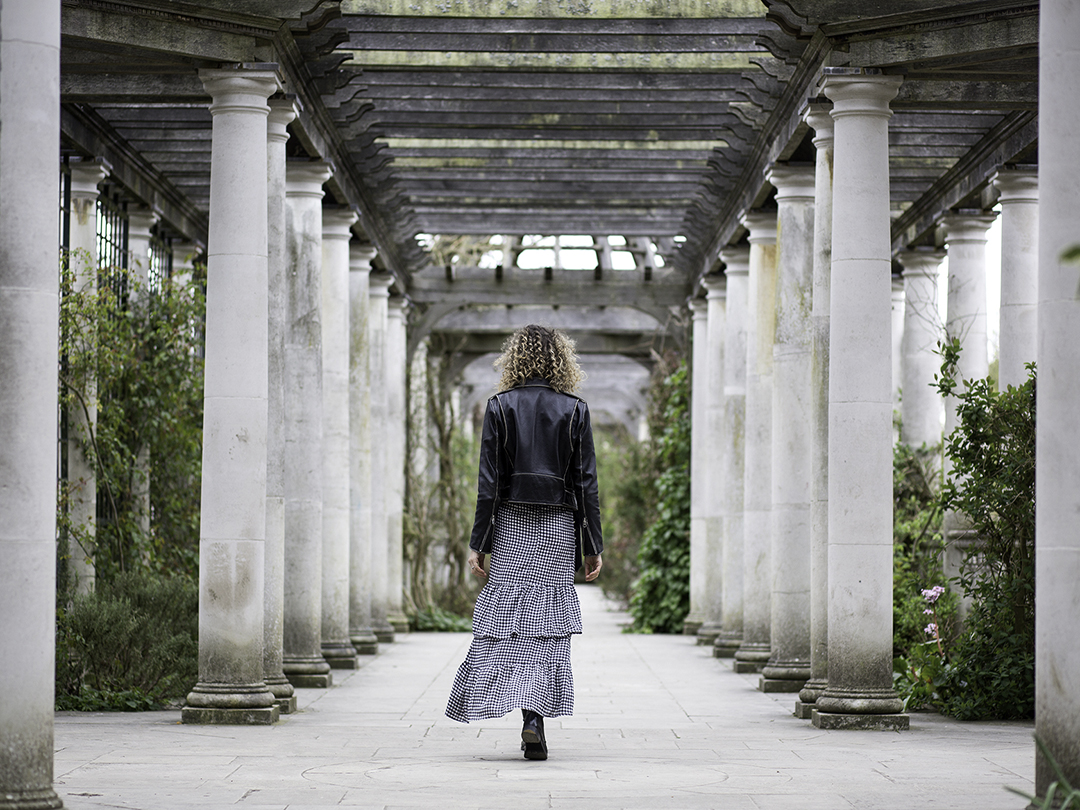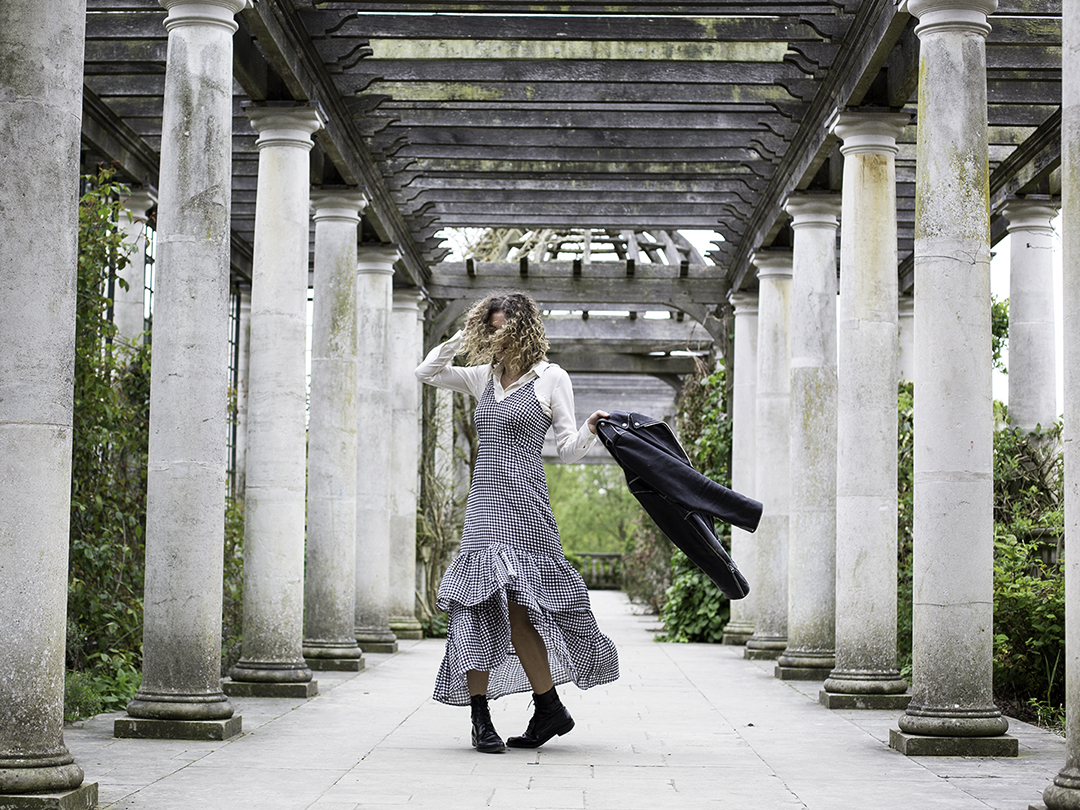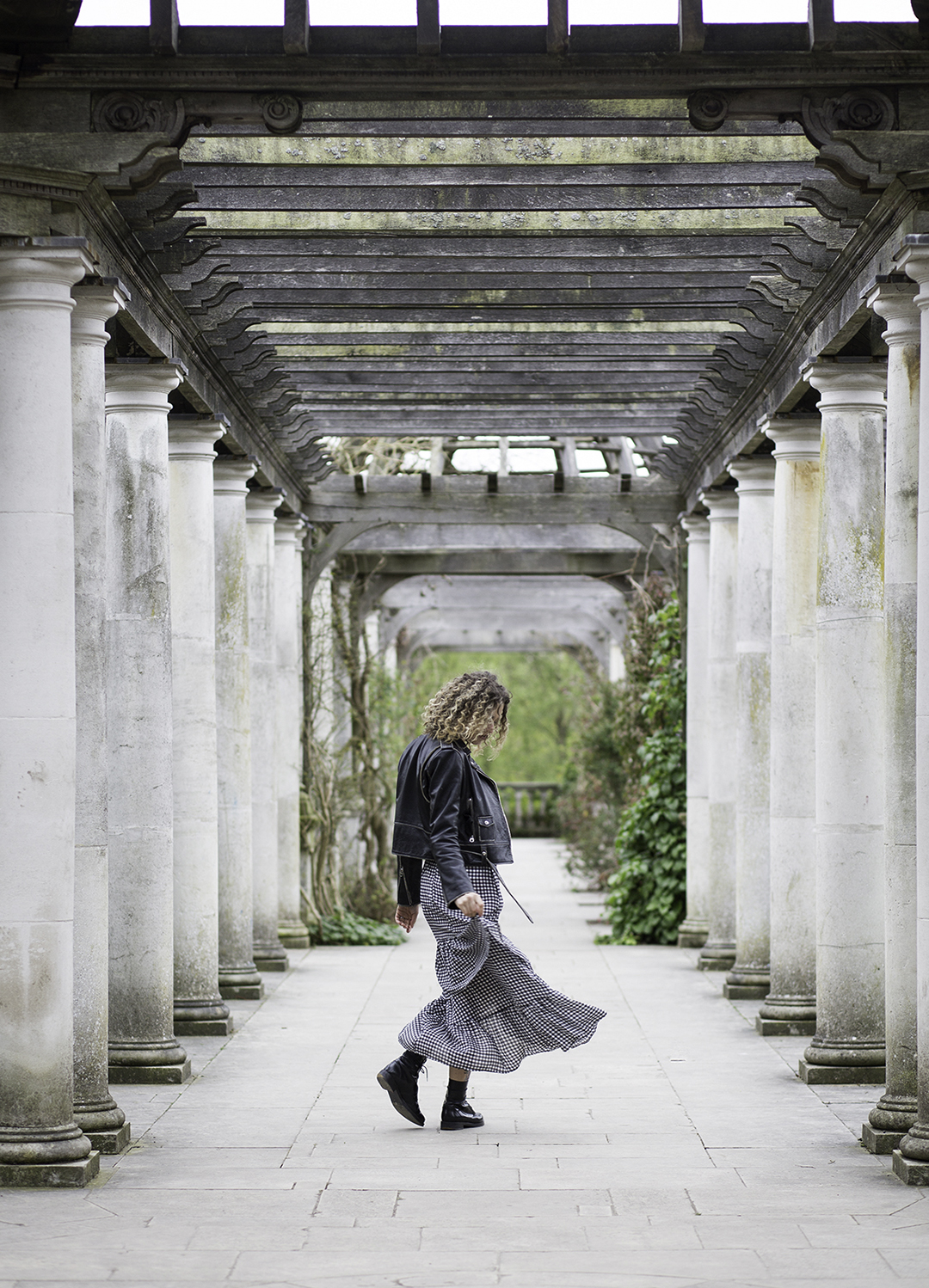 About this look.
As I mentioned earlier, I am obsessed with gingham print at the moment and this midaxi dress (yes I heard this word for the first time as well) is perfect in all ways. To give a bit of edge to the whole outfit I teamed it with a biker jacket and boots, and as it was still cold when we shot the story, I layered it over a white shirt. That's what I like about spring/autumn season, layering. It keeps your creative juices running. You could still layer it over a white tee for warmer months, and wear it with trainers for a day out or just on it's own with a pair of heels for a night out.
Как я сказала раньше, сейчас я в восторге от клетки, и это мидакси платье ( да я тоже слышу это слово впервые ) идеально во всех смыслах. Что бы придать остроты этому комплекту я одела его с байкерской косухой и ботинками на шнуровке. Так как было ещё холодно, когда мы фотографировали эту историю, я одела белую рубашку под платье. Когда станет теплее можно одеть белую футболку с красовками днём или просто само по себе платье с босоножками на каблуках вечером .
SHOP GINGHAM